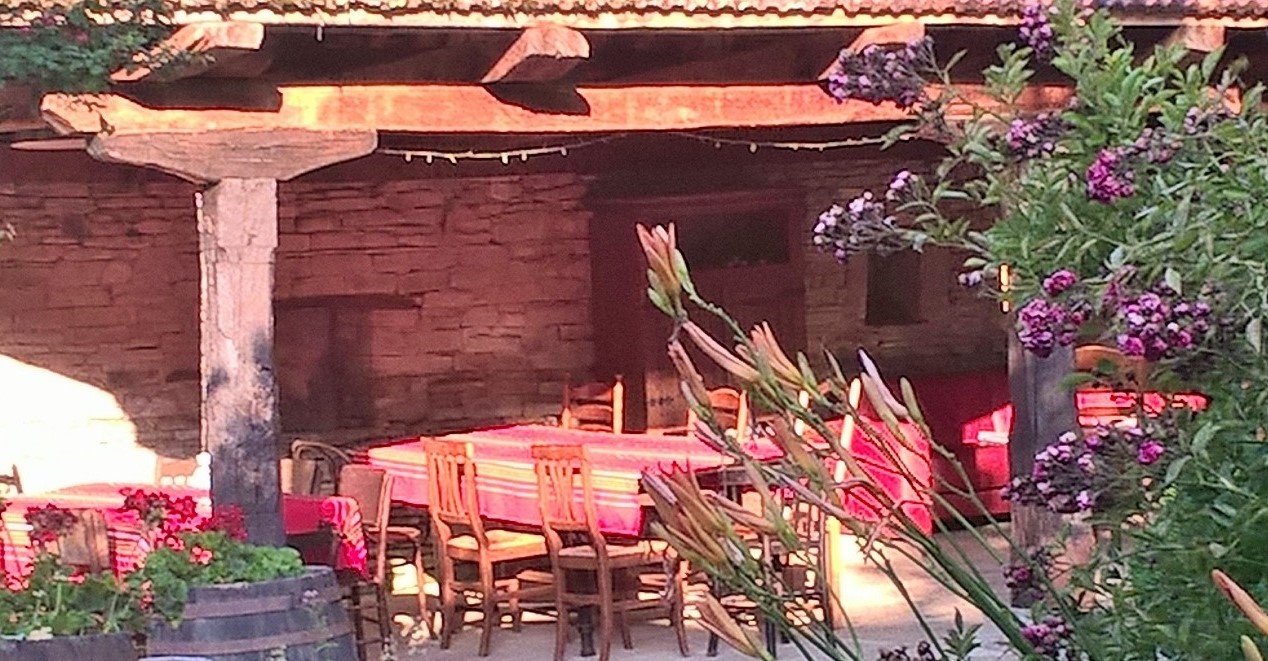 "The food was great, the atmosphere is like no other place." Vladislav
Little River Guest House has an intimate dining room which can seat up to 16 people around two old farmhouse tables.
In the summer guests are invited to eat in our large Mehana (traditional covered eating / drinking area). There are also a number of more private seating areas around the garden at which guests can be served breakfast and dinner.
"The hosts are attentive and helpful and their cooking is phenomenal." Alexandra
All room rates include breakfast. Choose from granola, fruit, yoghurt, home-made bread and preserves, as well as from a choice of options which are made to order.
To view our sample breakfast menu, please click here
Evening meals are a set menu from the Balkans, Caucasus, North Africa and the Middle East. Two courses are charged at 10 Euros and three courses at 15 Euros per person including drinks.
To view our sample evening menu, please click here