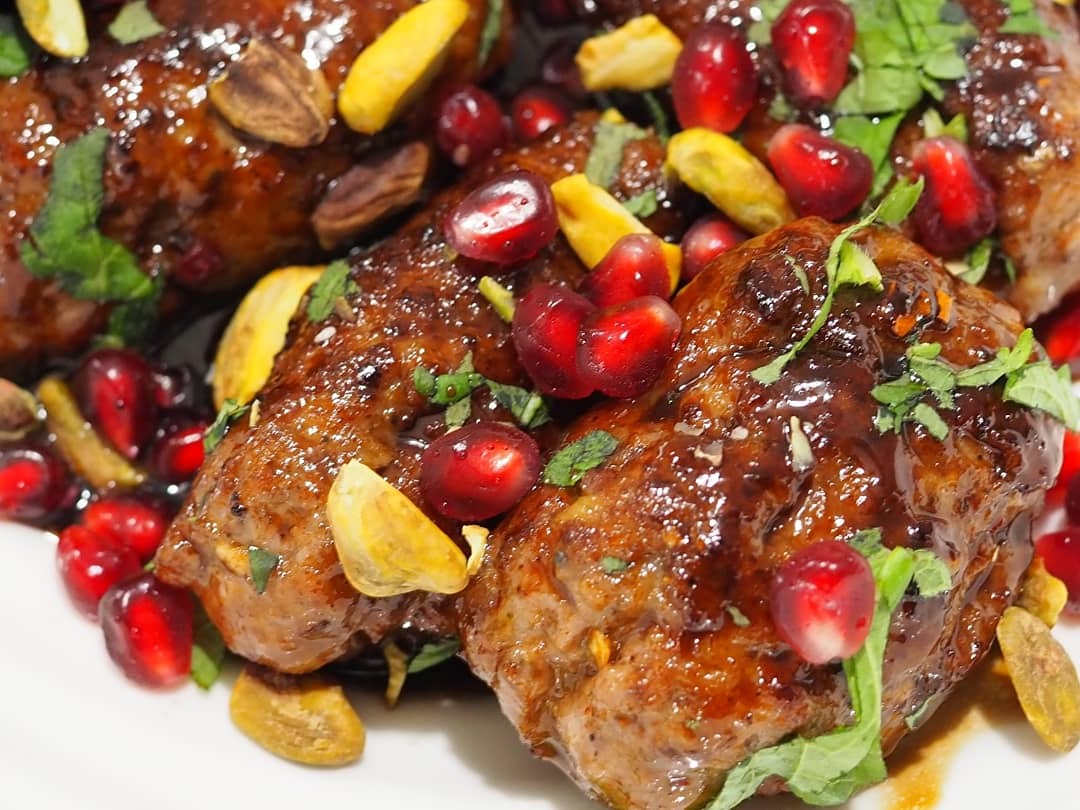 Veal Meatballs in Pomegranate Molasses
This is a flavour sensation served with the cucumber salad and the jeweled rice below. It has been tweaked slightly from a recipe by John Gregory-Smith.
800gms veal mince (or beef)
8 garlic cloves mashed to a paste with salt
1 tsp allspice
½ tsp paprika
½ tsp smoked paprika
½ tsp chilli flakes
Salt and black pepper
2 tbsp olive oil
Drizzle of pomegranate molasses (depends on how much sauce you want)
Pomegranate arils to sprinkle
Chopped parsley or coriander to sprinkle
Halved pistachios (dry roasted first if you prefer)
1) Put the mince, garlic and spices in a bowl and season. Using your hands, pommel the meat to mix and to break down the fibres of the meat.
2) Roll the meat into evenly sized, fat sausage shapes. You should get 8-10 out of the mix.
3) Fry the sausagy balls on a medium heat, turning every couple of minutes so they brown on all sides. This should take 8-10 minutes.
4) Drizzle the pomegranate molasses over the balls. Cook for another minute or so.
5) Serve topped with sprinkles